AVAILABLE ON DVD JUNE 11th – GET IT HERE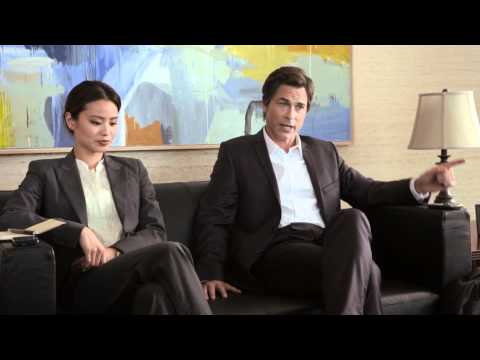 Rob Lowe is Paul Turner, a maverick political strategist who can spin even the worst hay into gold. With the help of a bright young assistant and a cynical investigator (played to sleazy perfection by Lowe's The West Wing co-star Richard Schiff), he struggles to keep his wayward clients—a philandering Kentucky governor and a California senator being blackmailed—in office and out of the scandal sheets. When Paul's methods are pushed to the breaking point, he takes a gamble on an unlikely client to prove that, even in the bloodiest of battles, sometimes you have to fight clean.
Julie Bowen, Eric McCormack, Jennifer Morrison, and Carrie-Anne Moss round out the ensemble in this tightly wound dramatic satire from two-time Oscar-winning director and TFF alum Bill Guttentag (Nanking), who developed the story with Democratic political consultant Chris Lehane, the film is peppered with biting, true-to-life banter. Cleverly incorporating the always-on news cycle into this political story for the new century, Knife Fight takes us behind closed doors to show us what our political leaders are really made of.
Directed by: Bill Guttentag
Written by: Bill Guttentag and Chris Lehane
Starring: Rob Lowe, Julie Bowen, Jamie Chung, Carrie-Anne Moss, Jennifer Morrison, Eric McCormack, Richard Schiff, David Harbour, Saffron Burrows
IMDB:  http://www.imdb.com/title/tt1931466
Official Site: http://www.knifefightmovie.com
http://www.divisaderopictures.com/wp-content/themes/motionpicture